10 HOURS REMAIN Can't wait to see everyone at Ida tonight. It's going to be PACKED!
Here's just a taste of what last year was like for all you first-year Scavvies.
Less than 12 HOURS. 
Humble MacPierce folk, join us at TANSTAAFL tonight at 10PM to rally, eat samosas, outfit ourselves for the fourdays and GET THAT LIST. 
THE HUNT STARTS TONIGHT!
Meet the MacPierce Judges: ADAM C
Adam "Adam B" Coleman will be welcoming you to Scav Hunt 2012 tomorrow evening. Get excited everyone! Here's a bit about him —
What's your first Scav-related memory?
My AP Chem teacher junior year in high school telling us about the breeder reactor they built. Also UC sending out postcards with items from previous lists to try and get me to come here. They included a quiet riot, deaf leopard, and slithy toves. 
Favorite item from last year?
I really liked the time-lapse video of your HQ item. From the ones I worked on though the machine that drops quarters from 3+ft heads up every time. Just about everyone on the team seemed to have an idea about how to make the thing, so Brian R. and I screwed together some wood just to make a stand to run trials off of at 3am Saturday night and magically (accidentally) discovered that the contraption actually dropped quarters heads every time. It would fall off and then roll dramatically for about 20-30 feet before falling heads up every time. The judge was about as completely baffled as we were and even called other judges over to watch. Full points!
I also should give a shout out to the display your team's logo at the highest possible altitude next to an altimeter for proof. My dad who is a commercial airline pilot happily helped us out on this one and even took his (fully loaded with people) plane an additional couple thousand feet up to ~42,000ft. Then, before his next flight someone from Max P. came up to him and asked for the same item, only he took the picture at ~20,000ft instead! It also turns out that you can just type in whatever altitude you want on an altimeter, so we could have put in 100,000ft while simply sitting on the tarmac. Who knew.  
What's your favorite classic arcade game?
Pong. Brilliantly simple. Also a great way to get through agonizing math/physics classes when you have it programmed into your calculator. 
Inky, Blinky, Pinky or Clyde?
I'm pretty indifferent on this one. In fact, I did not even know those guys had names. I have always been partially to blue one though, so I guess I have to go with Inky.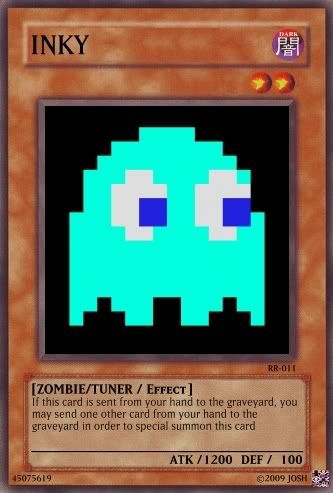 Meet the MacPierce Captains: ADAM B
Adam "Adam A" Brozynski is a man who wears many hats. He has been a MacPierce captain for two years running, is a lover of fine animated cartoons, and also enjoys wearing hats. 
But enough of that, let's jump right into the interview —
What's your first Scav-related memory?
Reading the lists in high school before I even applied to UofC.
Favorite item from last year?
This is like asking a parent who their favorite child is. Top 5 in no particular order:
Hey!! Bernie!!!! How's it going, man?!?!
A RIBCAGE!!!!!!!!!!!!!111111111111eleven
Pyramids on the quad: hipster gods approved
The Scav Sherrif Cycle. The few people who actually watched the debate will know that it got pretty weird pretty fast.
The kraken floor lamp. Must…smash…matzah ship!
What's your favorite classic arcade game?
Space Invaders. They're craftier than they seem. Sure, it seems like they just drop down, increase speed, and reverse direction, but that could be part of their 30 year master plan to lull us into a false sense of security and then return with an array of tactics so mind boggling that Alexander the Great, Robert E. Lee, and every kid who spent his childhood on Command & Conquer: Yuri's Revenge would be reduced to a quivering mass of tears. You just don't know, man. Watch the skies.
Inky, Blinky, Pinky or Clyde?
There is only one correct answer here: Blinky. Seriously. Red guy. First off, he's the only one that's a primary color. Pink? Orange? A shade of blue that Wikipedia is telling me is Cyan? What the fuck is that shit? Pac-Man is yellow. You gotta fight primary colors with primary colors. Second of all, start up a game of Pac-Man. Where are the ghosts? That's right. Inky, Pinky, and Clyde are locked up in their little ghostbox detention cell thingy. Where's Blinky, though? Dude is already outside. He is having none of that. That's initiative right there. Hell, he's probably the one that lets the others out of their cage. Or maybe they didn't want to be let out. Maybe they're all cowering in there because it's the one place Pac-Man can't go. They were just cowering in fear. I bet that the startup music is there to drown out the inspirational speech Blinky gave to the others. I'm picturing something halfway between the St. Crispin's Day speech from Henry V and the Abraham Lincoln's first inaugural address. But the game designers had to drown it out to prevent players from voluntarily surrendering to the ghosts, after being so moved by Blinky's passion and eloquence. Look at those eyes, man. He came to that labyrinth to kick ass and take names. Nobody fucks with Blinky. Nobody.
Meet the MacPierce Captains: ALLISON
Welcome to our first installment of Meet the captains — up today, Allison "Adam C" McCaffrey. I joined Allison for an interview in a cavernous underground bunker where she was preparing dozens of baked pies. She informed me they were a special reward for the brave MacPierce scavvies who have donated blood to the Scav Hunt Blood Drive this week. Mmm.
Here's what she had to say —
Tell us about yourself: If you please me, I will bake you things and sing you songs.
What's your first Scav-related memory? List release of my first year: a sea of red, extolling the beauty that is John Boyer.
Favorite item from last year? 86. Speaking of the apocalypse, I want to be able to enjoy haute cuisine in my fallout shelter. Donnez-moi homemade, powdered versions of each of Carême's mother sauces. [18 points]
What's your favorite classic arcade game? Tetrisssss
Inky, Blinky, Pinky or Clyde? Pinky 
Scav is this week! Here are the currently registered teams, for your amusement.
Can't wait to get this party started — see you all on Wednesday NIGHT.
COUNTDOWN: MacPierce Scav 2009
So many BOWIES.
COUNTDOWN: MacPierce Scav 2009
Personally, one of my favorite years. Bowies, bowies, and more bowies!
Excellent roadtrip outfitting, including a gigantic pegasus head for one of our roadtrip crew made out of chicken wire, duct tape and squishy eyeballs (we got a box of these from one of our sponsors — and we use every part of the sponsor).
Captains had to dress like David Bowie, and at least once during the hunt transform into another incarnation of David Bowie — so Ziggy Stardust to Labyrinth Bowie. Or, the best thing ever!
Earlier in the FOURDAYS an item called for Moai statues to rise from the dew on the quads, our Moai statue — affectionately called David Mowai rose to the challenge. And then, when we realized we still needed to make a functioning vending machine for Showcase, we put it INSIDE the Moai statue. And it worked.
Robert Pape the friendly Muppet. A classroom-interruption item (the best!) called for a muppet to replace one of your professors before class. Needless to say, Muppet Pape got a fantastic response from the class, his doppleganger, and remained a beloved mascot for the remained of Scav.
Camp Scavvahunta: skits, ghost stories and camping on the quads Friday night.
Scavagon trail. Ford the MIDWAY! And make sure your 8-bit oregon trail theme plays all the way back to Headquarters. Dun doot doot doot.
Have your own Scav stories to add? Submit them here. 
COUNTDOWN: MacPierce Scav 2008
The year the tartan came out.
Strong start with a roadtrip out to OZ. To prep our roadtrip car, we figured we ought not only have Dorothy's house land on top of the vehicle — but that house's cardboard chimney should also have smoke coming out of it. A small fire emergency really makes a morning lively.
An incredible year for Scav Olympics.  ORCSA somehow approved students swinging raw poultry with knives tied to it at other students ("Two chickens enter, one chicken leaves!") AND we got to experience Battleship in person by lobbing waterballons over a low wall at students strategically placed on the other side — the best.
A pie fight. A glorious pie fight.
The last year of the Friday night Scav party. Nautical theme edition. Hard tack, fake harpoons, a whale tail, and some casual rickrolling are what a night in the late aughts should be all about.
Have your own Scav stories to add? Submit them here.